GVF 5000, 6000 & 8000 Rough Terrain Forklifts
Forklifts that are fast, powerful machines that operate smoothly.
These lifts get the job done quickly and comfortably and now offer Tier IV engines.
GVF rough terrain fork lifts are rugged and dependable and offer unmatched versatility. Suit any rough terrain material handling needs with these fast moving and powerful lifts. The unrivaled GVF Forklifts offer:
Tier IV final engines!

Fast mast cycle speeds!

Exceptional turning radius!

Extremely good visibility!

Fast directional changes!

East braking!
Standard Features Include:
• Models: GVF 5000, 6000 & 8000, available in 2WD and 4WD.
• JCB 444 Tier IV EcoMax engine, 74 HP
• 20% more torque than the previous Tier III engine.
• Roomier operators platform; 4" wider than before offering better visibility and more elbow room.
• Solid top overhead with a window.
• Fuel system: high pressure common rail
• No exhaust after-treatment
• Extended service intervals
• High efficiency, excellent fuel economy
• See through mast
• 48" carriage with 6 rollers
• 8" side shift in carriage
• Independent power assisted braking
which allows operator to use the brakes for turning and decreases pedal effort required for braking which results in better performance and less operator fatigue.
• LED flood lights - front & rear
• LED direction indicator lights
• LED warning flasher lights
• Backup alarm
• Horn
• Tilt and telescoping steering column
• Suspension seat
• Engine pre cleaner
• Grid heater for cold start
• Vertical exhaust
• Rear view mirror
• 4 section hydraulic valve
• 150 cu. in. tool box
• Painted with high quality urethane paint
• Unrivaled reliability
Options:

• 2 or 4 wheel drive

• Warning beacon

• Bin clamp

• Bin dumper

• Rear fender

• Front fender extensions

• Transmission brake

• Load backrest

• Soft Ride

• Tire Upgrade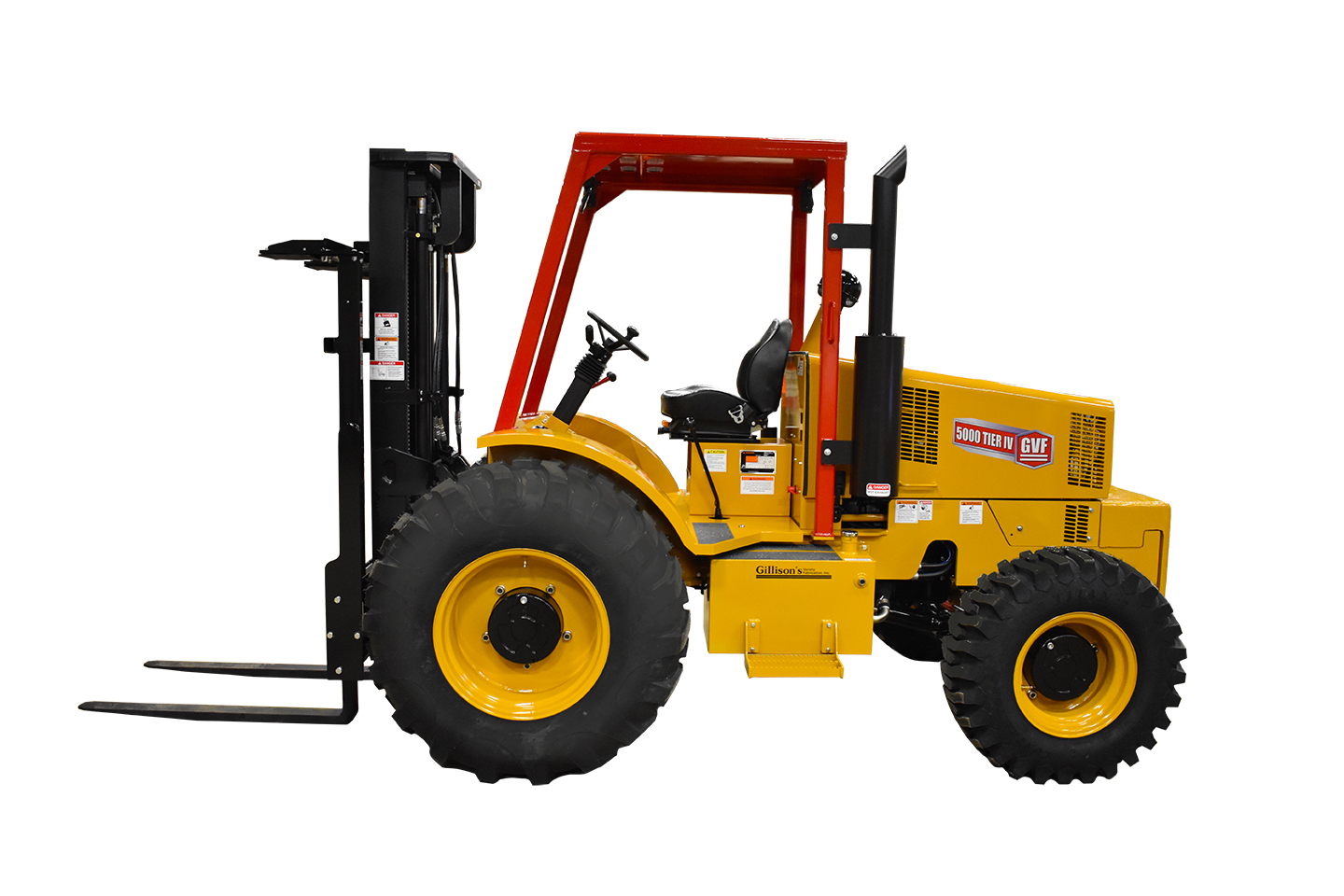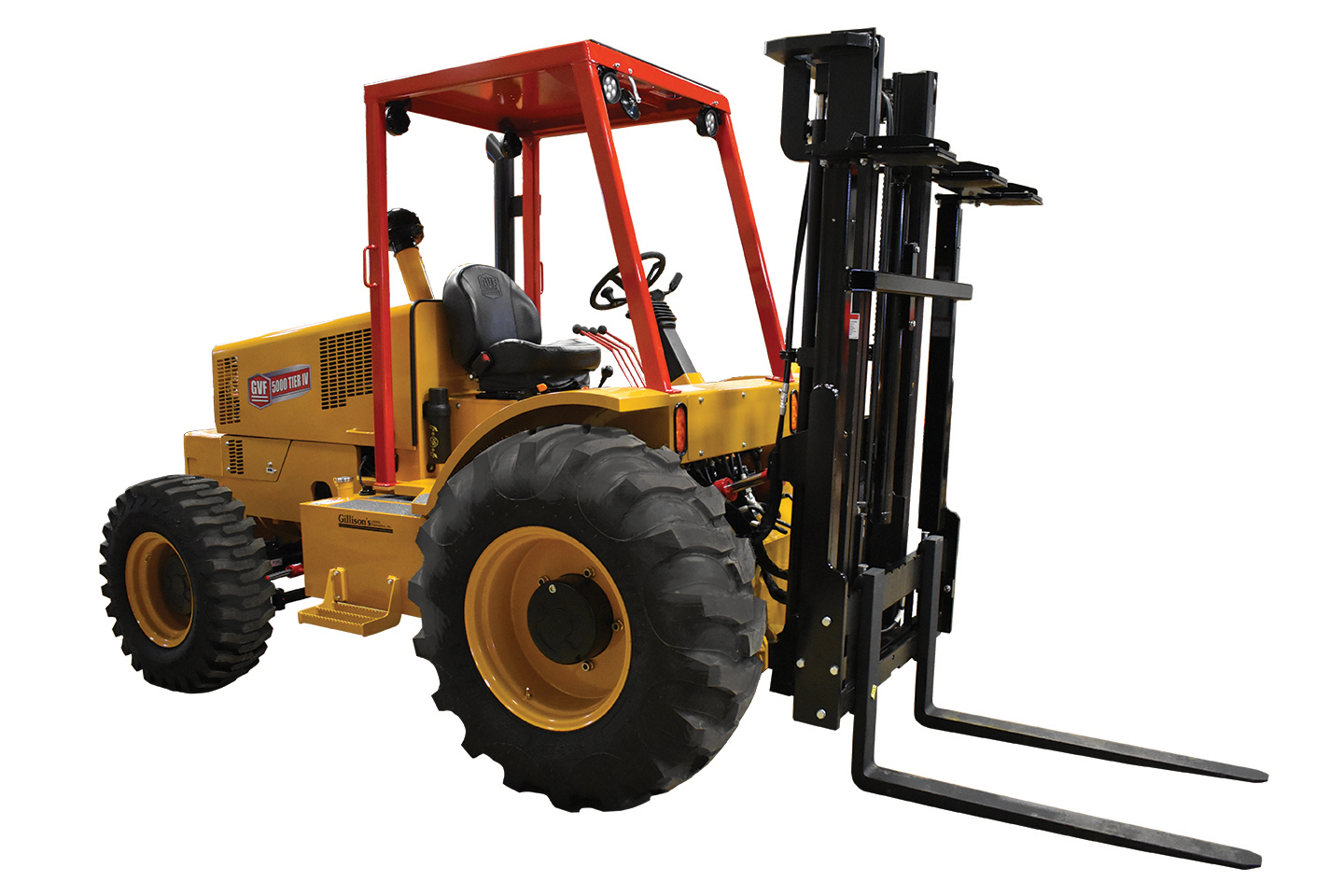 Download a Brochure
GVF Rough Terrain Forklift Comparison

GVF
4000

GVF
5000

GVF
6000

GVF
8000

Overall
Weight

9,100
lbs.

12,000 lbs.

13,000 lbs.

16,190 lbs.

Lift Capacity at 24" load center

4,000
lbs.

5,000 lbs.

6,000 lbs.

8,000 lbs.

Standard Lift Height

10'

12'

12'

12'

Overall Length

124"

139.5"

139.5"

158"

Overall Width

60"

80"

80"

87"