Orbit Lift Pruning Towers
Advanced Hydrostatic Drive System offering enhanced mobility making this pruning tower the most dependable lift in the industry.
We have developed a tandem hydrostatic drive system that allows for improved ground drive control. Direct drive radial piston motors power each wheel independently eliminating power stall and increasing speed range. The wheel motors also have integrated parking brakes. Available in 4 sizes: 12', 16', 20' & 25'.
Standard Features Include:
Convenient flip-up hood on both sides for easy access.
Kubota 3 cyl., Tier IV, Diesel engine.
4 mph travel speed.
Tow tongue is carried on the pruning tower at all times and towing is simply accomplished with a flip of a switch.
25' lift includes a standard hydraulic sliding axle making it easier for you to go quickly from working to transporting.
Great torque, 55% grade ability.
Two individual 31 - 15.50 - 15 wheel drives for greater maneuverability in any position.
Operation controls located in the center of the platform for easy use by either hand.
Single hand joystick for true proportional drive control in any direction.
Pruner/Saw selector and emergency stop located next to joystick for one hand operation.
2-speed electric throttle control.
Tool rack for pruner and saw with quick disconnects.
Special pivoting wheel on the rear of the machine is the key to maneuverability.
Large 15 gallon external fuel tank for increased operation time.
Oil cooler comes standard.
Rugged chassis design built for durability and stability.
Heavy duty boom and leveling arm with only 3 hoses running to platform. Hoses are plumbed through steel tubing.

The only fully fabricated boom on the market making it very rigid with less flex.

Adjustable boom cradle.
Easy Entry Operator's platform features include:

Large 19" door opening.
Low entry step height.
Safety latch on door.
Safety harness hook.
All controls located inside.
Ergonomic work space.
Fully enclosed platform with padding around the edges.
Heating & cooling options.
Ignition switch located in the operator's platform.

Options:

Available with a picking basket.
Heating and cooling option for operator's platform.
Available with tracks.
Storage cover available for the operator's platform.​

Safety:
Safety is important, and we do our best to design and deliver a safe pruning tower.

Some safety features include:

The only fully fabricated boom on the market.

More rigid - less flex.

An enable switch that must be stepped on for directional controls to be operational.

Lift over-ride functions located at the engine controls.
Secure, fully enclosed operator's platform with safety latch and safety harness hook.
Weather proof owner's manual storage container located on chassis.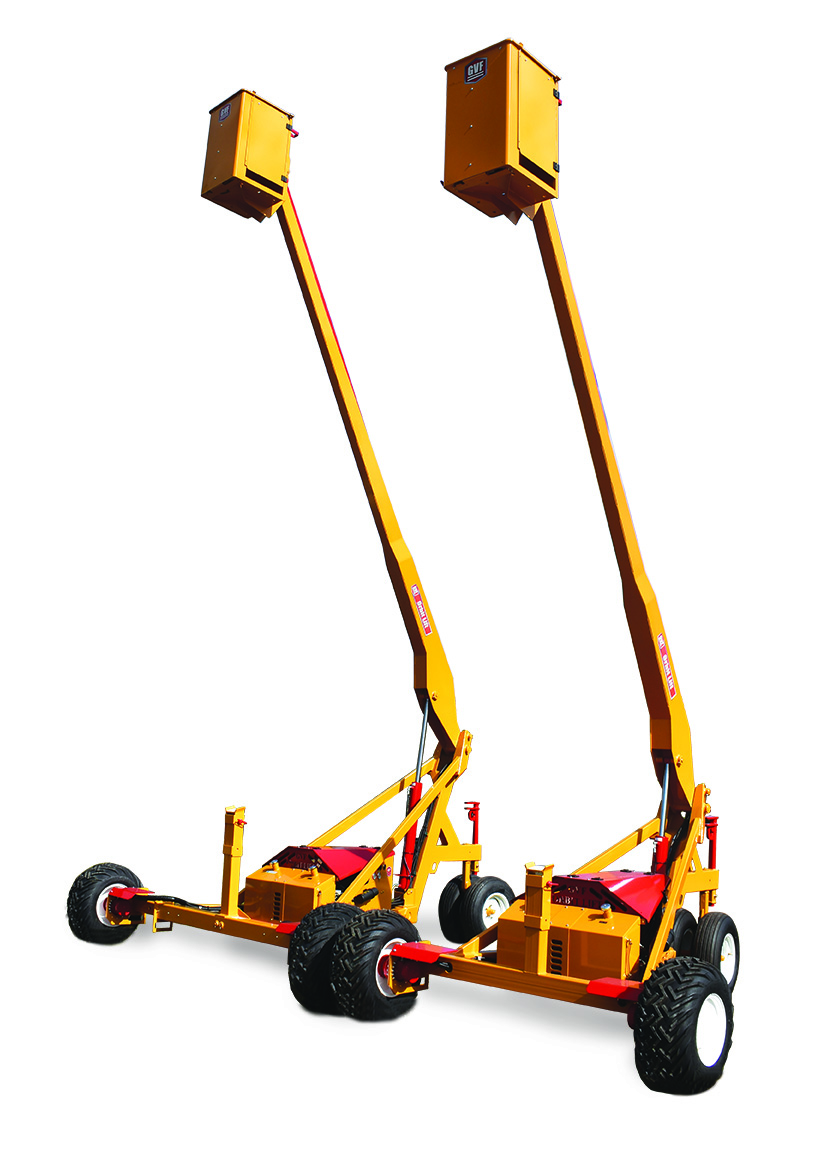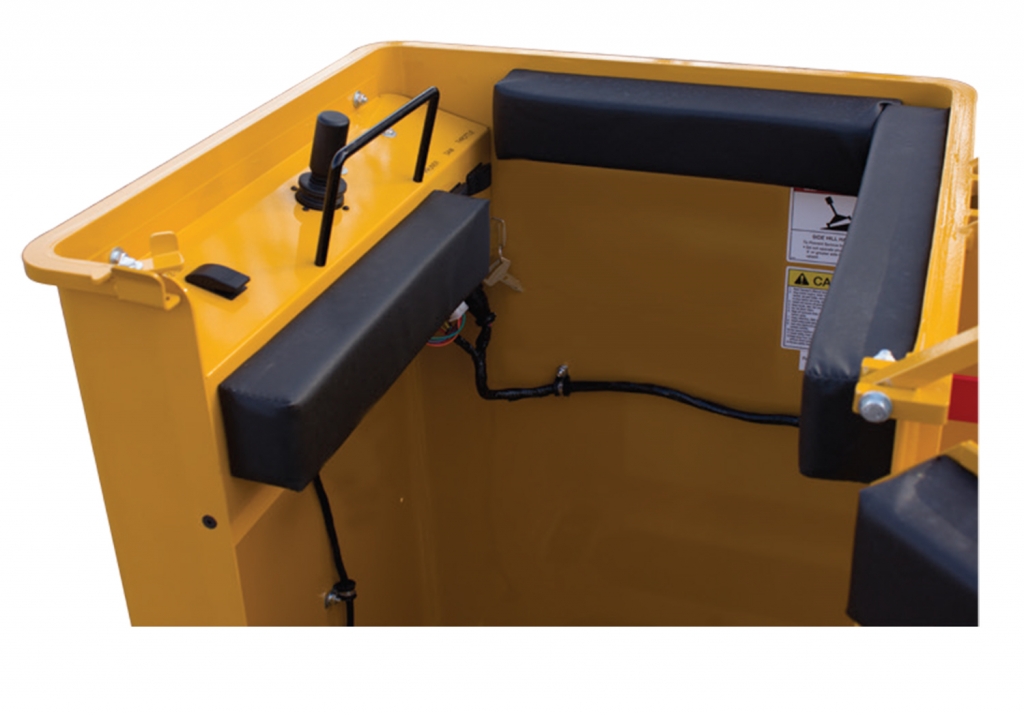 Download a Brochure
Individual Machine Specifications

12'

16'

20'

25'

Weight

1975 lbs.

2075 lbs.

3040 lbs.

3450 lbs.

Width

8' 6"

8' 6"

10'

10' transport

13' working

Length

15'

20'

22' 5"

24'

Height

65"

65"

72"

94"

Bucket Floor Ht.

18"

18"

18"

18"